Our clients span England, Scotland and Northern Ireland, and cover a huge range of industries, including local authorities, housing associations and domiciliary care. Here is what just a few of them have to say about the system...

"Straightforward to use"
"The system is very straightforward to use. It provides our staff with increased protection and confidence in their day to day roles. Feedback from staff using the system has been extremely positive.
It is also extremely cost effective, especially in comparison to other systems on the market.

The service is of very high quality, and the support has been prompt and effective."
London Borough of Richmond Upon Thames

"Total confidence"
"They have produced an effective system that allows staff to feel safe when lone working.
They provide excellent, simple to understand training and a product that gives lone workers total confidence that someone will answer their alarm call.
The staff are always happy to help, and they provide fast, friendly support."
Bromsgrove District Housing Trust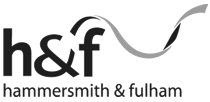 "Cost-effective"
"We first trialled the system, and after positive staff feedback rolled out the package to other staff.

It is cost-effective and simple to use.
The team are very easy to deal with."
London Borough of Hammersmith & Fulham